Unlimited Internet For Businesses On A Reliable 4G and NOW 5G Network
Experience our portable WiFi hotspot devices delivering high speed internet for businesses. Facilitate communication, implement a failover solution, connect at remote jobsites, and much more on our unlimited 4G LTE WiFi devices and reliable data plans.
(Activation and prepaid service fees not refundable)
Prices starting at
$59/month
All taxes & fees included.
For maximum subscriber performance, National Carrier prioritizes all devices and data plans based on network congestion to keep you connected.
With our 14-day Money Back Guarantee on all equipment purchases, you literally have nothing to lose! Our Money Back Guarantee applies solely to the cost of equipment. Prepaid monthly plan, SIM card, activation fee, and shipping costs are not refundable.
Do you need internet for your business that gives your workers the ability to connect to a jobsite WiFi system? Or do you need consistent connectivity and/or internet reliability in multiple locations or a WiFi solution that is portable? If you answered yes, then 4GLTE wireless internet is likely to be the WiFi solution for which you have been searching. By pairing the power of 4GLTE with the right equipment, cellular-based internet systems can provide a business mobile hotspot, internet failover connections, and jobsite internet solutions, that far exceed the capabilities of business satellite providers. Unlimited LTE Advanced can also deliver this service at a price point that will won't explode your overhead and will provide you a level of service that eases your mind. You can own an unlimited internet system for your business that will meet your unique needs and one that is backed by a company with proven customer service, industry technical expertise, and no long-term commitments for far less than you probably expect.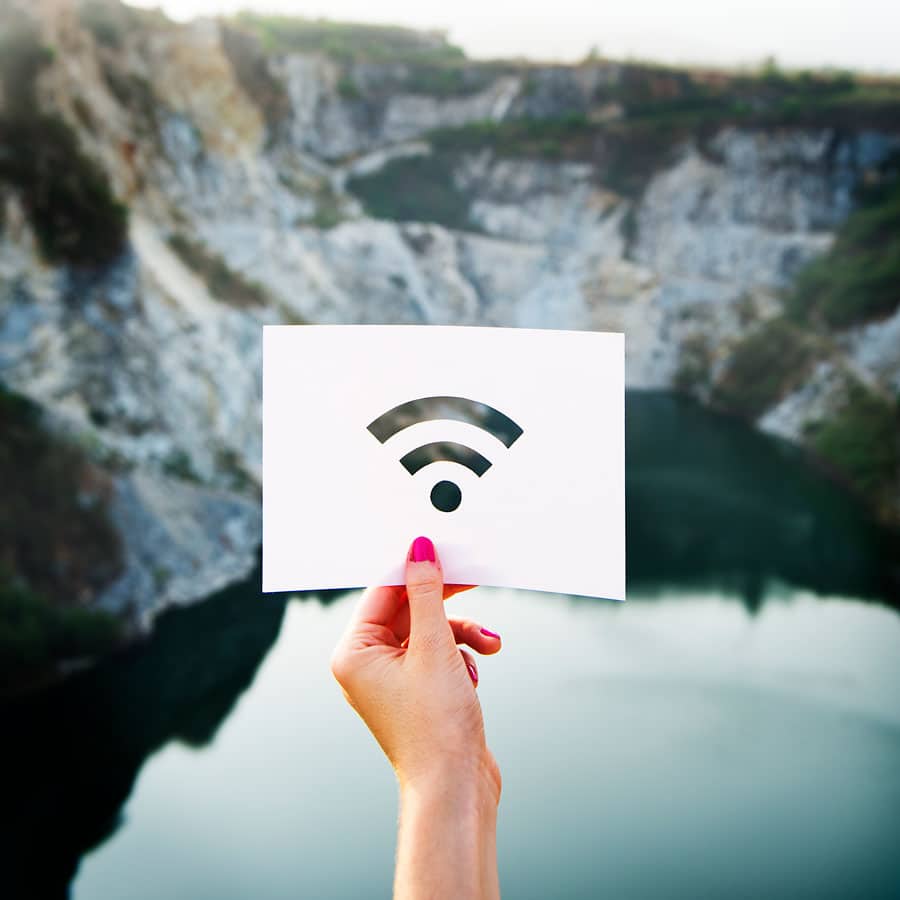 Network redundancy is simply the use of multiple or backup internet connections within a single system. Redundancy can provide multiple internet lines from a single provider to facilitate higher data rates and speeds for multiple users and/or provide multiple lines from different providers to facilitate signal failover. Some systems offer a combination of both. A failover system recognizes when the current connection from the provider in use is too weak or has failed. When this condition is detected, the router/modem automatically scans for the best available working provider connection and shifts your internet usage to the selected signal. Redundancy provides failover and load balancing capabilities that are not possible with a single internet source. Having a failover internet connection means that if one system fails there is a redundant internet connection to take its place. Dual sim routers, for example, can have service from 2 different providers and automatically select the best signal. Some routers offer more than two sim slots, or you can stack routers to utilize even more connections. If connectivity is particularly critical, a network failover system can also be set up using different types of providers. One can build a network failover system that employs Cellular 4GLTE, DSL, and Satellite providers for a particularly robust internet reliability solution.
In addition to providing 4G failover, multi-sim solutions can be configured to provide load balancing between devices. By employing a managed switch, you can prioritize certain network connections and manage the flow of traffic on a multi user system to improve data speeds for all the users. For example, you could prioritize your jobsite IP phone to always work uninterrupted even if everyone on the jobsite gets on the internet at the same time and maxes the out the network capability. While one could setup a load balanced switch with a single signal, a redundant internet connection environment will provide more balancing capability.
Jobsite Internet Solutions
Jobsite internet has become a useful tool for companies that have workers operating in temporary, remote locations. Construction site WiFi, for example, is now the norm at construction jobsites around the country. As this usage has grown, 4GLTE solutions are increasingly providing communication and site security capabilities that might otherwise be impossible or unaffordable to employ. Whether a company has a handful of workers or 500 on site, 4GLTE is capable of connecting these employees to the data they need and facilitating communication between all users through voice and text. It only takes a small amount of equipment to set up a secure and managed WiFi network at any location. And setting up a portable construction site internet is quick and easy. You don't need to be an IT expert to erect a short antenna and plug it into your modem. Having secure job site internet makes security a breeze as well. An Internet connected smart security camera system can monitor your jobsite 24/7. Such systems will alert you via motion detectors, and high-definition day or night cameras can allow you to monitor all activity at the site. This can lower your security and insurance costs. If your worksite is off the grid, these security systems can run on solar power and/or managed from an offsite location as well.
The Business Mobile Hotspot
If your business is on the go, your internet connection should be on the go too. Cellular commercial hotspot applications from national providers of commercial hotspots provide a high level of reliability for any portable point of sale solution. The WiFi hotspot business system can offer versatility that mobile business applications require, including the fast interactivity that commercial satellite internet has been unable to deliver. Whether you need reliable WiFi for one or multiple users, these systems are completely scalable to whatever size you require. By employing redundant internet connections with LTE failover routers one can power multiple workstations to support a remote retail location that will handle the largest of crowds.
A commercial hotspot can also support live streaming requirements. Whether you are live streaming a wedding ceremony for distant relatives and friends, a business retreat to offsite employees, or a live event for your internet audience, a system utilizing one or more national wireless internet service providers and quality business hotspot equipment from a qualified reseller like Unlimited LTE Advanced will get your content out on the internet. If you are looking for an interactive solution, then latency is an important issue for you to consider. In simple terms, latency is the measurement of how long it takes your signal to leave your internet device, connect with your provider, and then return a response back to you. Latency has always plagued satellite systems as satellites are an average of 45,000 miles from your computer. Typical latency in a satellite system is 750 to 1500 milliseconds. Typical latency for a cellular-based system is 30 to 75 milliseconds. At the end of the day, the cellular advantage over satellite solutions comes down to physics and cellular wins by a mile (actually, around 42,000 miles).
So, if you need an internet solution that is portable or fixed, large or small, call Unlimited LTE Advanced today and talk to one of our qualified technicians about how a commercial cellular internet system can become a tool for building your success today.