Unlimited Internet For Boats On A Reliable
5G

or 4G LTE Network
Experience our portable WiFi hotspot devices delivering high speed internet for boats. Get weather updates, stream movies, download maps, and much more on our unlimited high-speed
5G
or 4G LTE WiFi devices and reliable data plans.
(Activation and prepaid service fees not refundable)
Prices starting at
$59/month
All taxes & fees included.
For maximum subscriber performance, National Carrier prioritizes all devices and data plans based on network congestion to keep you connected.
With our 14-day Money Back Guarantee on all equipment purchases, you literally have nothing to lose! Our Money Back Guarantee applies solely to the cost of equipment. Prepaid monthly plan, SIM card, activation fee, and shipping costs are not refundable.
I don't know about you, but I go out on my boat to get away from it all. When boating, I have the perfect excuse to ignore my boss's phone calls and let my voicemail tell everyone I am unavailable. So, why would I want to bring internet aboard my fortress of solitude? The answer is safety, entertainment, information, and family.
My journey began when I was reading a magazine while at the marina for fuel. There was an article on satellite internet for boats, and suggestions on setting up boat WiFi systems. The article described the practical advantages of yacht internet connectivity, and how getting WiFi on a boat could add entertainment value to a cruise.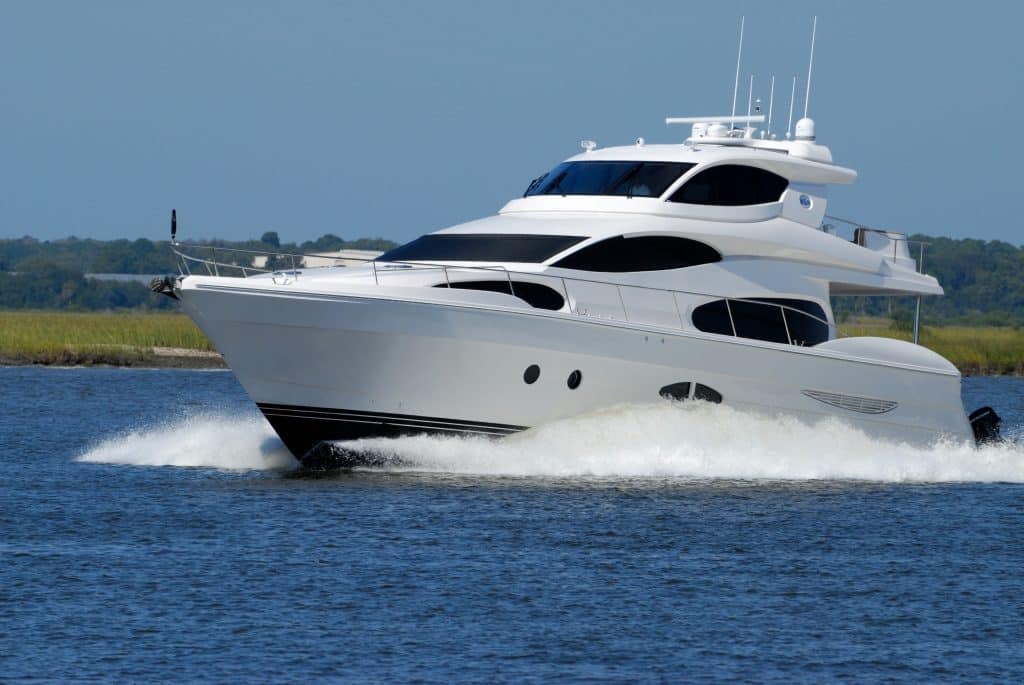 I was convinced by the author that having access to the NOAA website and marina information made sense. I also was interested in the ability to stream movies on-board, as marina WiFi usually lacked the bandwidth to do so without buffering. I didn't know anything about getting internet on a boat, so I decided to do some research on the costs and process of getting satellite internet for boats – and I was in for a shock. The monthly fees, long contracts, and equipment costs of satellite were prohibitive. Luckily, a friend turned me towards the internet plans from Unlimited LTE Advanced. Their broadband for boats, powered by the new 5g and 4G LTE networks of national carriers, makes getting internet on a boat easy and affordable. I am glad I went with them, as the results have been amazing.
My unlimited high-speed internet plan from Unlimited LTE Advanced has totally enhanced my family's boating vacations. My kids enjoy the limited access I allow them to their social networks via the boat WiFi (which I can control), and we all enjoy the off-shore movie nights on our new hi-def flat screen TV. Besides the entertainment, being connected to the web has helped to solve many of the inevitable vacation problems that always pop up. For example, this summer, while cruising up the east coast, I got an email cancelling one of our slip reservations due to a booking error. My wife was able to get online and book a new reservation, and while she was at it, she confirmed our car rental was waiting for us to tour the city. I download weather notices from NOAA and networked with other sailors. We find points of interest and shopping, and an occasional YouTube tutorial helps us do a repair or gives us a recipe for our latest catch. I don't know how we had managed without internet.
Installing the boat WiFi system was easy. The equipment arrived 3 days after we ordered it, and it was all ready to go. I plugged the Netgear modem into the power, ran a cable from the modem to the router, turned them on and we were ready to sign our devices on to the internet. Later, I installed an omnidirectional antenna and signal booster to increase my range, and now we enjoy connectivity even when we are 20 miles from shore. This was made much easier by my service provider's customer service people.
Unlimited LTE Advanced puts great customer service at the center of their mission. After my first long outing I called them to see if there was some way to mitigate the number of dead spots I was encountering far from shore. They referred me to a technician that guided me to a vendor that carried my antenna and signal booster at a reasonable price. He also walked me through some settings on my router that I could tweak to improve coverage. Don't underestimate the value of having a customer service center that answers your calls 24/7. Their agents and technicians go out of their way to help keep your boat WiFi system connected. If you want to see for yourself, look at their customer reviews here.
The availability of fast and unlimited broadband for boats has grown. Whether you are looking for WiFi on your sailboat or yacht, there is a solution for you. New technologies and an expanding infrastructure are rising to meet the demand. You owe it to yourself to explore the possibilities with an established and experienced provider to see what your options are. Pick up the phone and give us a call today at 855-556-3278 or click here to order online. Talk or chat with a customer service agent and see why our customers are always telling friends and family about us. Our service agent will be able to give you a free analysis on wireless data coverage for your situation and locations, and answer any questions you might have. Call, and you could be enjoying the best solution for boat WiFi in a matter of days.