Unlimited Internet For Rural Areas On A Reliable 4G LTE Network or NOW 5G
Experience our portable WiFi hotspot devices and high performance WiFi routers for unlimited rural internet. Connect many devices, browse online, stream movies, and much more on our unlimited 4G LTE WiFi devices and reliable data plans.
(Activation and prepaid service fees not refundable)
Prices starting at
$59/month
All taxes & fees included.
For maximum subscriber performance, National Carrier prioritizes all devices and data plans based on network congestion to keep you connected.
With our 14-day Money Back Guarantee on all equipment purchases, you literally have nothing to lose! Our Money Back Guarantee applies solely to the cost of equipment. Prepaid monthly plan, SIM card, activation fee, and shipping costs are not refundable.
According to a 2018 FCC report, roughly 35% of rural American households do not have access to rural high-speed internet. This means about 30 million Americans are without digital access to the benefits that most Americans take for granted regarding fast unlimited internet access. When fast rural internet is available, users are connected to culture, commerce, opportunities for growth, social networks and more. FCC Chairman, Ajit Pai, has compared the need for rural internet to rural electrification efforts in 1930s USA. He further stated that it has become clear that a significant section of America's survival depends on getting access to high-speed internet in rural areas.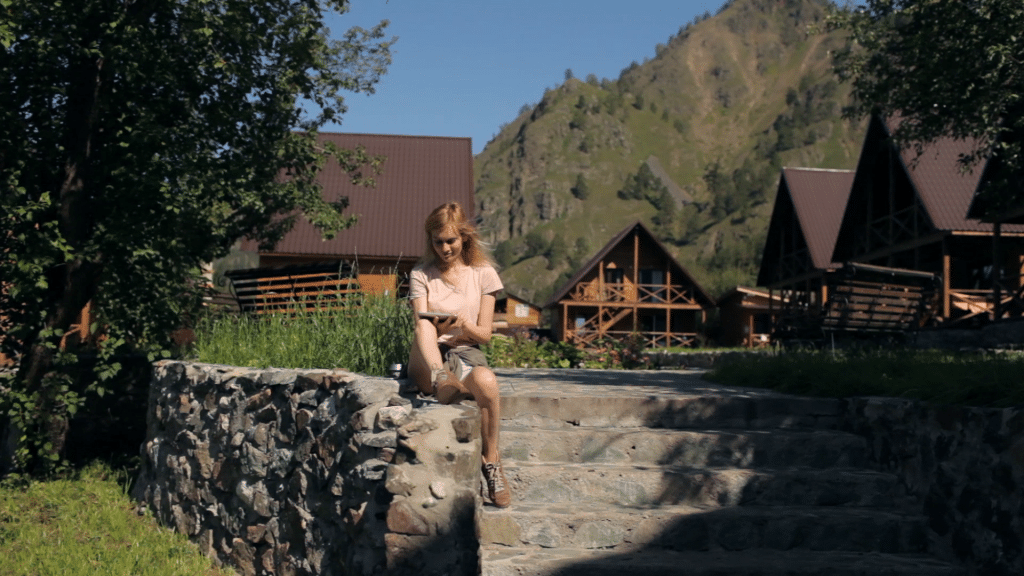 Many years ago, Teledesic promised to bring rural broadband to all locations around the country. Different satellite companies did eventually deliver internet for rural areas, however, unlimited high-speed internet in rural areas has remained elusive to them. The bottom line is rural internet users are denied the unlimited high-speed internet that their urban counterparts can access anytime. The slow data transfer caused by the astronomical distances of internet satellites means truly fast rural internet must come from a non-satellite internet solution.
Have you ever noticed the delay when a TV news anchor communicates with a field reporter over a long distance? It is quite noticeable at 3000 miles and the farthest distance on earth is around 24,000 miles. Satellite based rural internet providers boast of high speeds. Average premium speed satellite plans claim 100 Mbps download. But download speed is only half of the solution. To get buffer-free data streaming, latency is also a major factor. Latency is the time it takes the data to go to the satellite and back a couple of times to capture a user interaction. According to the satellite internet company VSAT's website, satellite data must travel around 90,000 miles to perform one interaction. VSAT claims satellite internet latency averages between 550 to 1500ms. Compare that to the 50ms latency of average rural wireless internet and one can see why satellite cannot stream data and perform interactive tasks as well as non-satellite internet for rural areas. Therefore, wherever the option is available, our rural internet options will outperform satellite every time.
When Galen Manners found out there were no rural internet options around the city of Parsons, Kansas, he decided to do something about it. The former wireless network technologist needed to stay living on the family farm, but his job required high-speed internet. So, he used his former job skills to do something about it. First, he built a cell tower on the family farm. The next step was to purchase a dedicated phone line and to build the rest of his rural broadband network on the top of a building he leased in Parsons. A short time later his new company was bringing rural high-speed internet options to approximately 2,500 of his neighbors in Labette County, Kansas. According to WISPA (Wireless Internet Service Providers Assn.), there are about 2,000 companies that have created local infrastructure and made it possible for 2.5 million customers across all 50 states to access rural internet services.
Wireless Internet for Rural Areas
Today, it is a forgone conclusion that, in areas where cellular companies offer an alternative for internet access, the best rural wireless internet options are found through wireless rural internet providers who specialize in developing internet options for rural areas. The first and best step to take is to find a company that stays current with the ever-changing and developing wireless technology. You also need one with a reputation for customer service.
When it comes to wireless internet, rural areas can present unique issues. While many rural internet customers achieve a fast rural internet connection with a simple hot spot or modem and an activated sim card, some locations will need more technology to arrive at the perfect solution. This is when customer service can be a critical component to finding satisfying rural internet options. One way to check a wireless provider's customer service commitment is to see what their customers are saying about them. Avoid providers that shun social media. Check out their Facebook reviews and see how well they interact with their customers and how earnestly they address customer issues. Every business has complaints, but when a company gives honest and straight forward answers to those complaints, the company is likely as honest and straight forward in their day to day business. At the end of the day, we are proud of our customer service effort. You can find our customer Facebook reviews here.
Rural Internet Providers Find Solutions
If you need to solve difficult connection issues, having a provider with knowledgeable technical staff can ease your troubles. For example, over the last several years, our service techs have solved many different connection issues for a host of happy users. That collective experience is brought to bear on every effort to solve service quality matters. If there is a way to solve it, our qualified technicians will give you the guidance to get you connected to fast rural internet.
While techs will tell you there is always a solution for every connectivity issue, not all are affordable or otherwise feasible. Having some guarantees can save you money in these situations. Make sure that any equipment can be returned for a full refund if an acceptable internet service can't be established. We have led the industry with our no questions, 14-day money back guarantee on equipment.
If you are looking for rural internet options, a knowledgeable provider like us can make a great partner. With our 24/7 customer service and experienced staff, we will help you explore rural internet options. If you decide to try it, our money back equipment guarantee minimizes your risk.
Pick up the phone and give us a call today at 855-556-3278, or click here to order online. There is no obligation, so why not talk or chat with a customer service agent and see why our customers are always telling friends and family about us. Our service agent will be able to give you a free analysis on wireless data coverage for your situation and location, and answer any questions you might have. Call, and like many others, you could be enjoying the best unlimited rural internet service available in a matter of days.
A Long Distance Connection
Ben Leavitt loved his home in the New Mexico desert. The problem was, he wanted to tele-commute to work part-time, but that would require high-speed internet. He couldn't find any rural internet providers anywhere near his home. He chanced to hear about wireless internet from a friend, and ordered a starter kit from Unlimited LTE Advanced. He wasn't sure it would work though, because his phone would regularly drop AT&T fixed wireless service at his house. A service tech showed him how to research cell towers, and he discovered the nearest cell tower was 9 miles from his house. He ordered a directional antenna and a signal booster, and after some trial and error, he not only got rural high-speed internet, he got better phone service as well.